Hi Simmers! It's been a while since my last update, I'm afraid I've had my nose buried in my Kindle instead of simming.
But I'm back now with a St Augustus Church & Tithe Barn. The Tithe Barn being a place to have your wedding receptions or just for your sims to have a damn good knees up Lol! I started this lot some time ago, but I wanted to wait for St Claire to be updated with seasons which Sarah aka Awesims has kindly done. I built the church on top of the hill, by moving the equestrian centre to another empty lot.
I would like to say A Big Thank You to Luna for making me some Stained Glass Windows that I requested and for making some superb Gothic/Cemetery creations because with out these this lot would not have been possible.
Lot Size :- 64x50
I have all Ep's& Sp's apart from Katy Perry's sweet treats and by game is updated to 1.48. I've not bothered with the 1.50 as I'll wait until I get University so I can just do it all in one go!
You will need from the EA store
The Romanza Ceremony & Reception Set
,
Al Fresco Street Market
&
Monte Vista
for the Poppies to show up.
Now unfortunately I can't load a Slideshow because photobucket decided not to allow us to make them with the new Beta version of their site, which I'm not happy about as I pay for my account and for me I think that the Slideshow would be more important that adding the new create a story system, this they could have added at a later date. So it's back to a couple of screenshots and a link to the album. Sorry!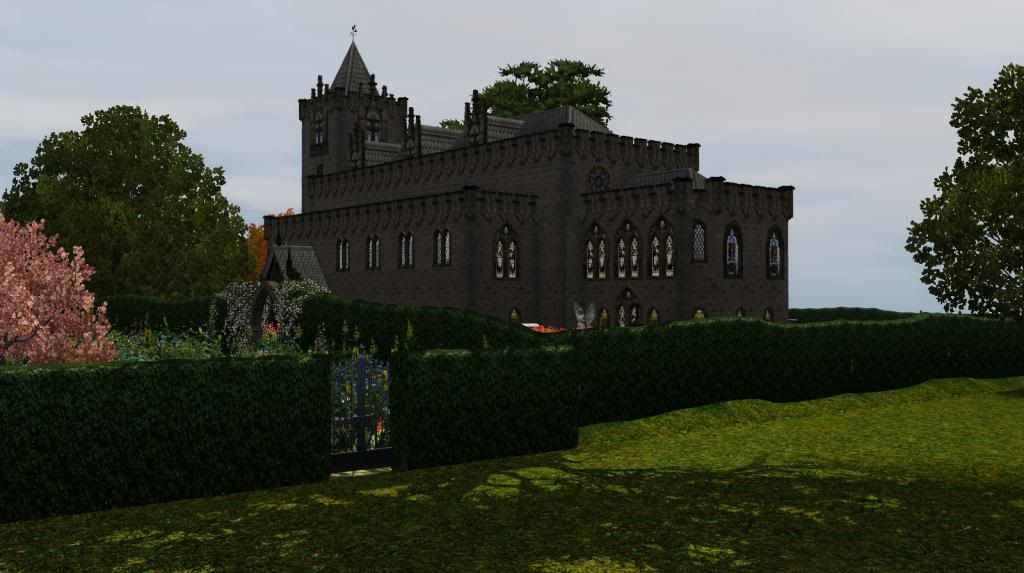 PS I am now a Resident Artist at a great little site
Sailfinsims
, so why not drop by & check out what we have to offer or just say hello!